A wedding at our historic farm will be the celebration you've been dreaming about.  You can rest assured that our team will consider every aspect of your special day.  All you have to do is relax and enjoy the experience of a lifetime.
Private use of the barn and carriage house, from beginning to the last goodbye.
On-site ceremony and reception in your preferred style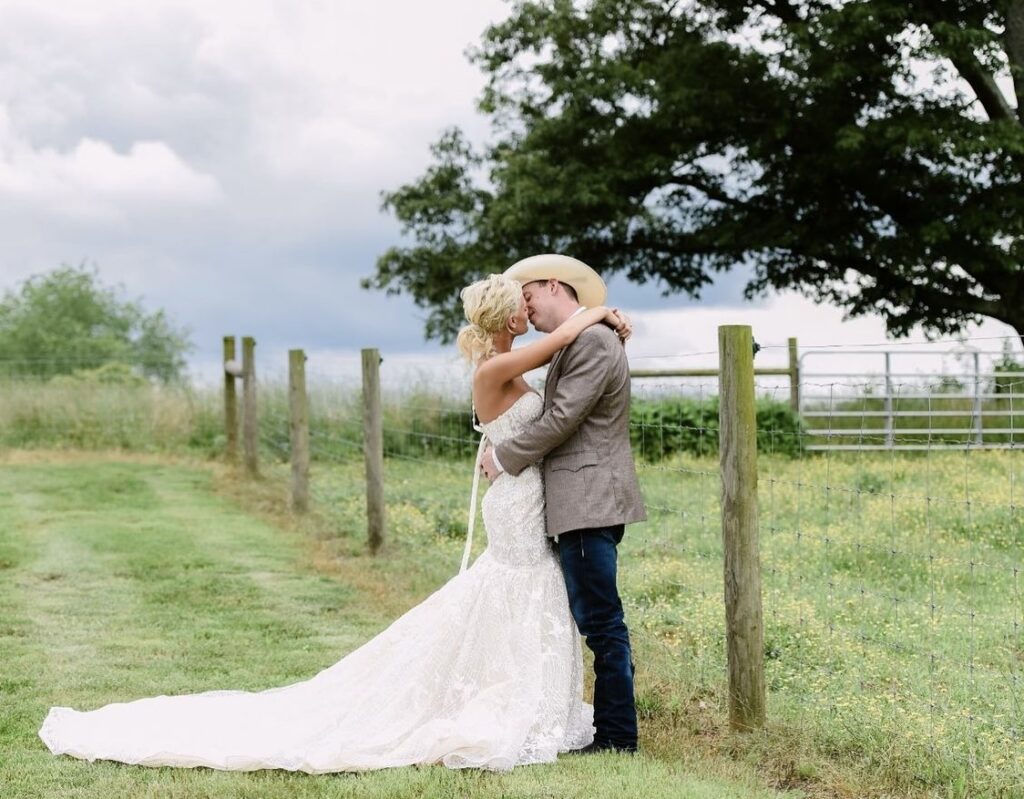 We offer customizable details to make your day unforgetable.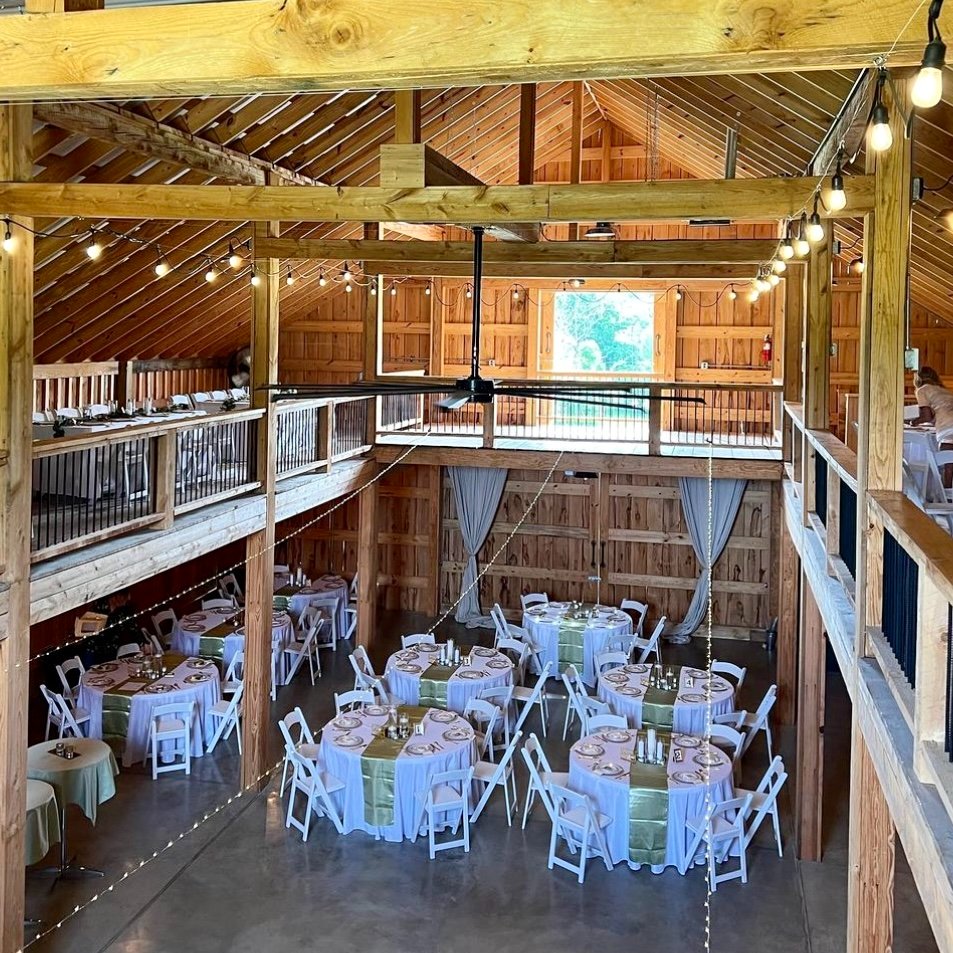 We hosted our first wedding in 2018 to rave reviews and have been working hard ever since to build on our success to make sure you can feel confident that not a single detail will be overlooked for your special day.
There are no extra fees for any of our beautiful touches and no extra charges for setup or cleanup.
With the privacy of the entire farm, including our spacious white barn venue for your ceremony and reception, and our on-site carriage house, you and your guests will feel right at home on our historic farm.
Bride's will have two private dressing areas.  There is a dedicated space in the barn and a full dressing room in the Carriage house designed for the bride and her bridesmaids' pre-wedding preparations.  And we haven't forgotten about the groom and his groomsmen.  There is space for the guys to get dressed upstairs in the barn loft.
We are centrally located in Tri-Cities, Tennessee near the Airport with plenty of on-site parking.   You will find us at 468 Holston Drive, Blountville, TN 37617
Every Cate Farms wedding includes a complimentary honeymoon suite in the Carriage House for the newlyweds.  
We have a top-notch team of professionals who will work with you to personalize your day. We also take care of all of the setup, cleanup, and day-of coordination, so the only thing left for you to do is enjoy your wedding.

Kirstin Morton
Bride
Me and my husband, Patrick, were married at Cate Farms in May 2022. I can't say enough about how wonderful this venue and their team were to work with! The venue itself was gorgeous and we received so many compliments on its central location in the Tri-cities and the natural beauty of the surrounding country-side. Our guests loved the new outdoor gas fire pit! Highly, highly recommend to couples looking for a venue that is affordable, flexible, stress-free, and located in a beautiful part of East Tennessee!

Michala Willard
Bride
Cate Farms and the whole coordinator team was fantastic! Stephanie helped me from day 1 all the way up to my big day! They made my wedding one I will never forget! It was magical 🙂 thank you!

noelle barrow
Bride
The most beautiful venue!!! I would definitely recommend Cate Farms for any events!! Stephanie and the Cate Farms team are amazing and will help you with anything you need and they will make sure everything goes smoothly and perfect for your wedding day/events!! Thank you Cate Farms!

Christie Willard
Mother of the Bride
Beautiful venue,very sweet and helpful team. Our daughter was married there and everything was wonderful!

Justin McArthur
Wedding Guest
This venue is fantastic. The staff offered is the best of the best and can't be beat!!

Alexis Ball
Bride
The team was very accommodating and willing to help with anything! Couldn't have asked for a better wedding venue experience!

Ellen Fowler
Mother of the Bride
We had my daughters wedding here and it was just beautiful. The staff was very helpful the entire weekend. There are small touches through out the barn that just add so much.

Denise Morin
Bride
Best wedding experience ever. The coordinator was super professional and made the wedding so smooth. The venue is beautiful. The staff is so sweet. The price is extremely affordable. It was the wedding of our dreams and then some. Highly recommended.

Faith Booher
Bride
I can't say enough good things about Cate Farms. The owners, coordinator and staff were beyond amazing to work with!

Alyssa M.
Maid of Honor
Cate Farms is absolutely BEAUTIFUL! I was a maid of honor recently at the venue (October 2022) and let me just say Stephanie (the coordinator) is amazing!!! The barn and all the amenities offered are wonderful, Would HIGHLY recommend this venue for any occasion and would highly recommend having Stephanie help you on your big day.

Meghan Gent
Bride
I would get married at Cate Farms a million times over! Everything was perfect. We ultimately decided to go with Cate Farms because we not only fell in love with the barn, but for the wedding coordinator Stephanie she is the best! She is amazing, super helpful and kind. Cate farms is the best venue to get married at!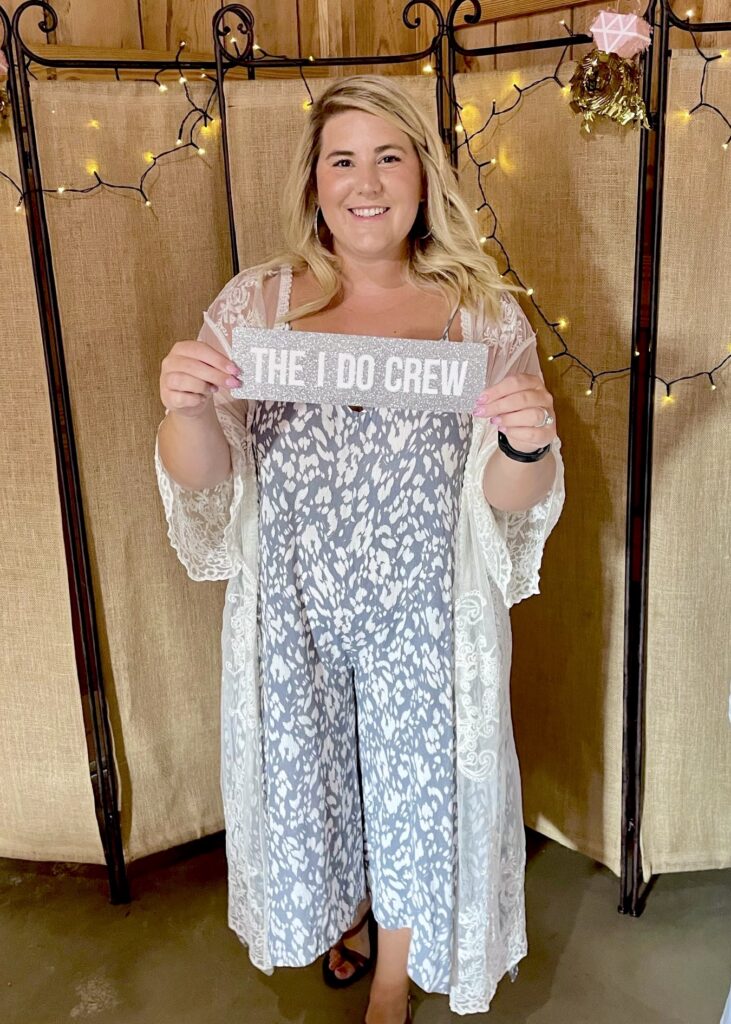 Event Manager
Stephanie Naegle has been with Cate Farms since 2019. We are thankful to have her back for her 4th season. Stephanie is a Behavior Intervention Specialist for Kingsport City Schools. She loves sitting in the sun, spending time with her dogs, lake days, and this summer she and her husband, Bradley welcomed their first child!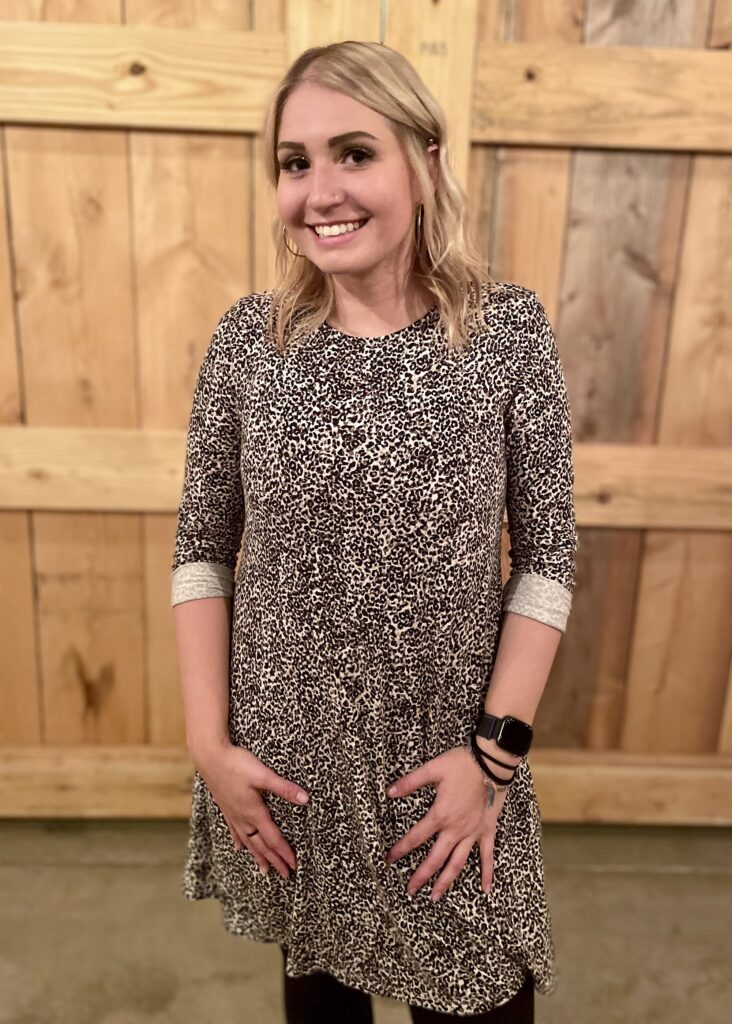 Event Team Member
Kaitlyn is from East Tennessee and loves cheering on the Volunteers, and doing anything that involves sunshine and swimming. This is her second wedding season at Cate Farms and enjoys helping brides make memorable moments that will last a lifetime.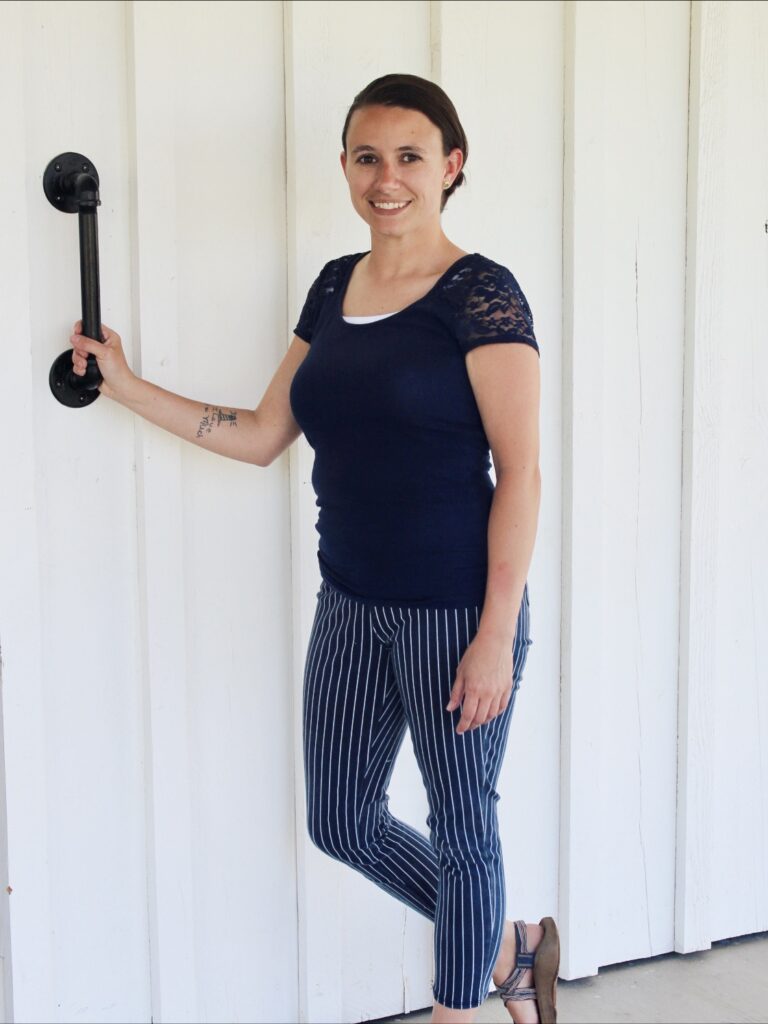 Event Team Member
Charity is the mom of 3 amazing silly boys. When she's not serving on the Cate Farms Event Team, Charity works for the Kingsport City School System as a Special Education Assistant. In her free time, you can find Charity at the ball fields watching her boys or canvas painting.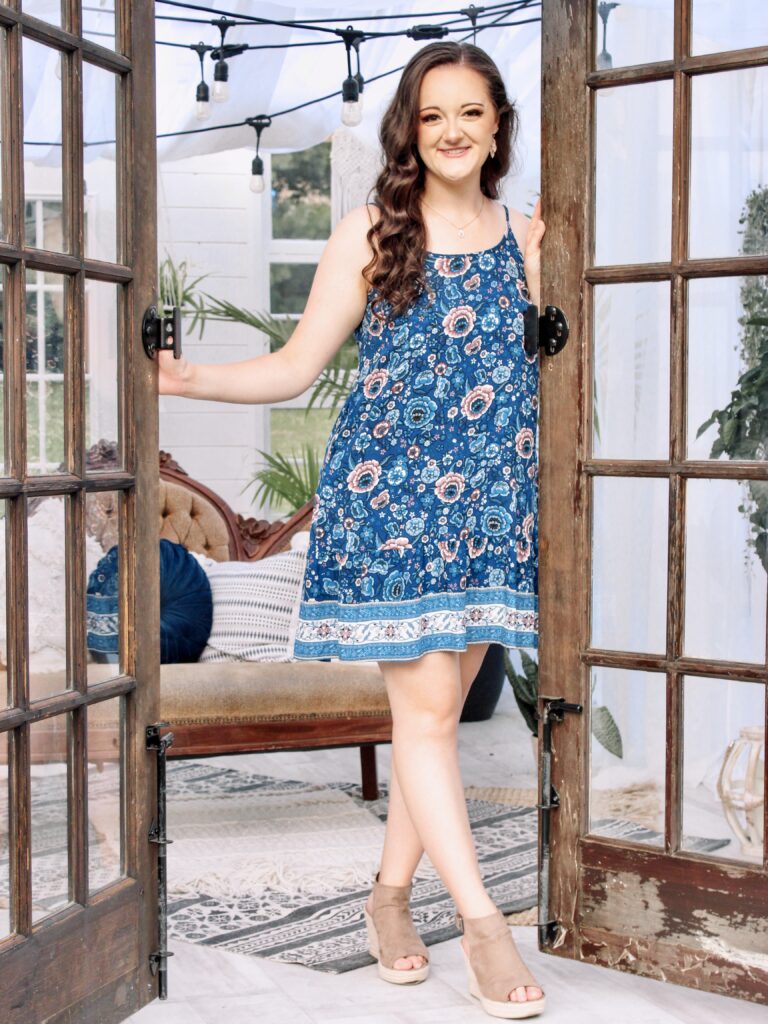 Event Team Member
Katie was born and raised in Kingsport, Tennessee. When she's not working for brides at Cate Farms, Katie teaches Kindergarten in the Kingsport City School System. In her free time, she loves to bake cakes, hike, read, and play fetch with her two dogs Sidney and Rocky.